Commercial Washing
Preserving a clean, safe property is essential when running a business.
If your building's siding, roof, decks, patios, fences or hardscapes (concrete, pavers, walkways, and so on) have been stained due to mildew, mold, or algae buildup or are just plain dirty, Oregon Premier Contractors can help completely clean and sanitize even the most difficult build up.
Our eco-friendly, 100% biodegradable SoftWash System treatments and our professionally trained and insured specialists are guaranteed to make your business look like new.
We can clean nearly any size job with the kind of care and attention to detail your business property should have.
Commercial services:
Shopping Centers/Malls
Shops & Retail Stores
Restaurants
Banks
Offices & Industrial Buildings
Parking Facilities
And more…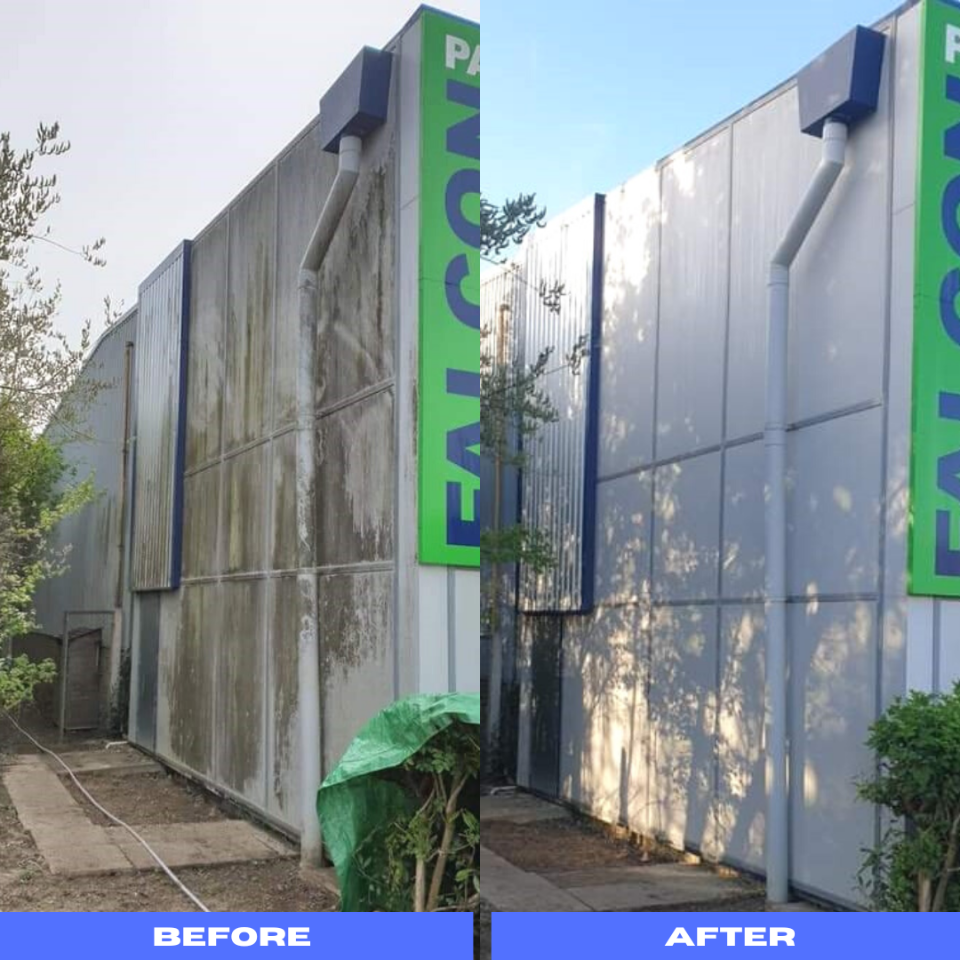 Why Should You Soft Wash Your Commercial Property?
Pressure washing services often fail to eliminate the mold, mildew and bacteria that cause the undesirable buildup in commercial properties.
The SoftWash System utilized by Oregon Premier Contractors is a biodegradable chemical cleaning system that uses low pressure and current technology to safely treat and clean surfaces without damage. This safe, low-pressure wash leads to a 99.9% success rate over mold, fungi, algae, bacteria and moss and lasts as much as 6x longer than the standard power wash.